"We give thanks to God always for you all, making mention of you in our prayers, remembering without ceasing your work of faith, labor of love, and patience of hope in our Lord Jesus Christ in the sight of our God and Father, knowing, beloved brethren, your election by God. For our gospel did not come to you in word only, but also in power, and in the Holy Spirit and in much assurance, as you know what kind of men we were among you for your sake." (1 Thess. 1:2-5)
Preparing Men to Shepherd in Church and Family
The church of Jesus Christ is in desperate need of godly, loving shepherds. For the church to be healthy, it must be led by men of integrity, humble men, men of love, and men who fear God. Additionally, for churches to be strong, they need to be made up of healthy, growing families led by faithful husbands and fathers.
Join us October 2-6, in Elizabeth, CO for a week of spiritual preparation. Our annual Shepherds Conference provides a rich combination of sound teaching, extended times of prayer, edifying fellowship, and hearty meals.
This conference is intended both for those sensing a call to future office in the church, and for those men and young men who desire spiritual maturity and the character of the godly shepherd as described in 1 Timothy 3.
We are coming together for:
Encouraging messages on reformation and revival.
Gospel tonic for the discouraged and downtrodden.
Equipping messages for our prayer life.
Challenging presentations on our needs and prophetic burdens for the day in which we live.
Bold and faith-filled discussions on building family and church.
By God's grace, we will leave as:
Faith-filled men who are steadfast and immovable.
Godly men, who love the wholesome words of Jesus Christ.
Repentant, humble men, who seek the presence of God.
Contra-mundum men, opposing the world and loving God.
Prayerful men, who passionately desire revival and reformation.
COVID-19 Cancellation Policy
Lord willing, we plan to host the Shepherds Conference as normal from September 21-24. If you need to cancel for a reason related to COVID-19, such as travel restrictions, flight cancellation, or local public health orders, you may cancel your registration for a 100% refund at any time.
Additionally, if we are forced to cancel the event, we will provide a 100% refund of your registration.
Is this Men's Discipleship Intensive for you?
5 days of spiritual development for:*
Men who seek spiritual revival
Men who seek spiritual maturity
Men who seek spiritual leadership vs. carnal methods of leadership
Men who seek solid theological grounding
Men who seek better accountability
Men who seek to be better teachers of the Word
Men who seek to contribute to building stronger churches
Men who seek to better "understand the times"
Men who seek an extended time of fellowship in Christ, Word, prayer, confession, and worship
*Recommended for Ages 15 and up.
Kevin Swanson
Kevin Swanson serves as a Pastor at Reformation Church of Elizabeth, in Elizabeth CO. Pastor Kevin has served as an elder/shepherd for over 20 years. Kevin serves as the Director of Generations. As an author, Kevin has written or edited over 20 titles including Apostate, Family Life, and the Family Bible Study Series. Kevin is married to Brenda, and they have five children.
Todd Adams
Todd Adams is a Licensed Counselor, Missionary, and Pastor. He has been serving pastors, Christian men, and their families for over 25 years with Biblically-grounded counsel. Todd has been married to his best friend, Colleen, for 34 years. They have five children, all of whom are following Jesus Christ. Todd's focus is to go deep with men, helping them to center their lives upon love for Jesus Christ and living to their God-given purpose.
Alexander Strauch
Alexander Strauch received his undergraduate degree from Colorado Christian University and went on to earn his Master's in Divinity degree from Denver Seminary. He has served in the leadership and teaching ministry of Littleton Bible Chapel for nearly 50 years, has taught in more than 25 countries and has helped thousands of churches worldwide through his expository writing ministry. He is the author of Biblical Eldership, Men and Women: Equal Yet Different, Leading with Love, Paul's Vision for the Deacons, The 15 Descriptions of Love and more.
Joshua Schwisow
Joshua Schwisow serves as a Pastor at Reformation Church of Elizabeth, in Elizabeth, CO. He also serves as the Director of Publications at Generations. Joshua lives in Castle Rock, CO with his wife Jessica, his four daughters, and his son. He is co-author of American Faith and co-editor of the Great Christian Classics series and Essential Writings on Church History.
Greg Thurston
Greg and his wife of 32 years, Janet, both were born and raised in Colorado. In 1988 they moved to St. Louis, Missouri where Greg attended Covenant Theological Seminary. In 1991, he graduated with honors, obtaining a Masters of Divinity degree, and then received the first of three calls to serve Christ's church as a pastor/teacher. He served God's people in Ft. Collins, Colorado for eight years at Cornerstone Presbyterian Church (PCA). He then moved to Miami, Florida where he served God's people for two years at Redlands Community Church (PCA). In 2001, Greg and his family moved to Broomfield, Colorado to serve at Bethel Presbyterian Church.
Todd Strawser
Todd Strawser serves as a Pastor at Reformation Church of Elizabeth. He lives in Franktown, Colorado with his wife Jessica and their eight children. Todd has a passion for seeing victorious Christianity thrive, Truth reign, and the Gospel lived out in the lives of redeemed believers.
Marion Lovett
Marion is married to Chesley with whom he has eight children. He is a graduate of the University of Florida (BSEE) and worked in the corporate world for five years before the Lord called him to the ministry. After receiving an MDiv degree from Bob Jones University, he moved to Atlanta to plant a church. After 10 years of ministry in Atlanta, the Lord called him to plant a rural work in Centerville, TN where he now ministers, and hopes to die — some day. Marion serves as an Elder on the session of Heritage Church in the capacity of Pastor/Teaching Elder.
Scott T. Brown
Paoli, IN
Scott T. Brown is the president of the National Center for Family-Integrated Churches and elder at Hope Baptist Church in Wake Forest, North Carolina. Scott received a Master of Divinity degree from Talbot School of Theology. He gives most of his time to local pastoral ministry, expository preaching, conferences on church and family reformation. He has been married to Deborah for thirty-seven years, has four grown children and over 17 grandchildren.
Todd Adams
Elizabeth, CO
Todd Adams is a missionary with Field & Hearth Project. He has a graduate degree in biblical relationship consulting and is a licensed marriage and family counselor with over 25 years' experience assisting families. His primary work is with church leadership across North America, in regions of Quebec, and overseas. He and his wife Colleen home-educated their 5 children, all of whom are now in their twenties, studying medicine/practicing law/writing books while being passionately involved in Christian ministry. Todd's work deals primarily with strengthening family and church life in Québec, the U.S, and overseas.
What Other Men Are Saying
"Thank you for your work. It was a life changing experience for me. I hope this won't be my last time to come and to keep growing, enjoying, learning and worshiping God with you. God bless your families and ministries." – Tony (Mexico)
"Absolutely recommended for men who wish to grow in the knowledge and application of biblical life principles. You will be greatly encouraged by the fellowship of your brothers as everyone is united in the pursuit of Christian character." – Geral (BC, Canada)
"Thanks for the time that you put into the Shepherds Conference this week. . . Was really convicted that I haven't been taking the battle seriously enough. Need to be in prayer more, this is a spiritual battle. May the Lord give us perseverance in the fight." – Josh (Colorado, USA)
"The Shepherd's conference was filled with much fellowship at the dinner table as we were served so many scrumptious meals over 5 days together. Big thanks to the Swansons for sharing their home. I benefited from the teaching from the "trunk" as well as gaining insights concerning "leaves" on the other side of the tree. I left CO with a better focus and renewed appreciation for Church history and my place in it." – Bill (North Carolina, USA)
"The Shepherd's conference is a great opportunity to learn of Christ in a small, "living-together and eating-together" environment. Even though all 45 of us come from different personal backgrounds, different theological persuasions and different seasons of life, we all share a common love of Jesus Christ and a commitment to His Gospel as the one and only hope of mankind. Four days of singing, praying, learning and sharing our lives together certainly made its mark on me the last two years. May our great God be praised!" – Steve (Montana, USA)
Monday, Oct 2 (5:00PM-9PM)
Tuesday, Oct 3 (8:30AM-9PM)
Wednesday, Oct 4 (8:30AM-9PM)
Thursday, Oct 5 (8:30AM-9PM)
Friday, Oct 6 (8:30AM-12PM)
Leading with Love
Taking Heed to the Flock
Foundations of a Biblical Worldview
What is the Gospel?
Character Qualifications for Eldership
A Shepherd's Self Watch
Encountering Common Pastoral Challenges: Case Studies
Proclaiming the Whole Counsel of God: Learning from the Apostle Paul
Church Government and Family Government
A Blind Eye and a Deaf Ear
Preparing for Trials
The Danger of Pride
and More!
Paoli, IN - July 25-27
Conference registration is $319 per person, and includes:
Three days of teaching
Lodging
Meals
Book resources
Optional shuttle from the Louisville International Airport (SDF).
Conference attendees may also register for $199 per person if they secure their own transportation and lodging. Attendance is limited to 60 persons.
Elizabeth, CO - Oct. 2-6
Conference registration includes:
Five days of teaching
Lodging (select this option on your registration)
Meals
Book resources
Shuttle from the Denver International Airport (select this option on your registration)
NOTE: All transportation and lodging spots have been filled, registrants will need to provide their own transportation/lodging.
If you have any questions about the conference, please contact us.
Lodging
Lodging will be provided for you if you select this option on your registration. When you select this option, lodging will be provided for you, typically, in the home of a local family. This is a great opportunity for warm Christian fellowship! If you would like to choose your own lodging or camp out, check out some of these suggested lodging options:
Paoli, IN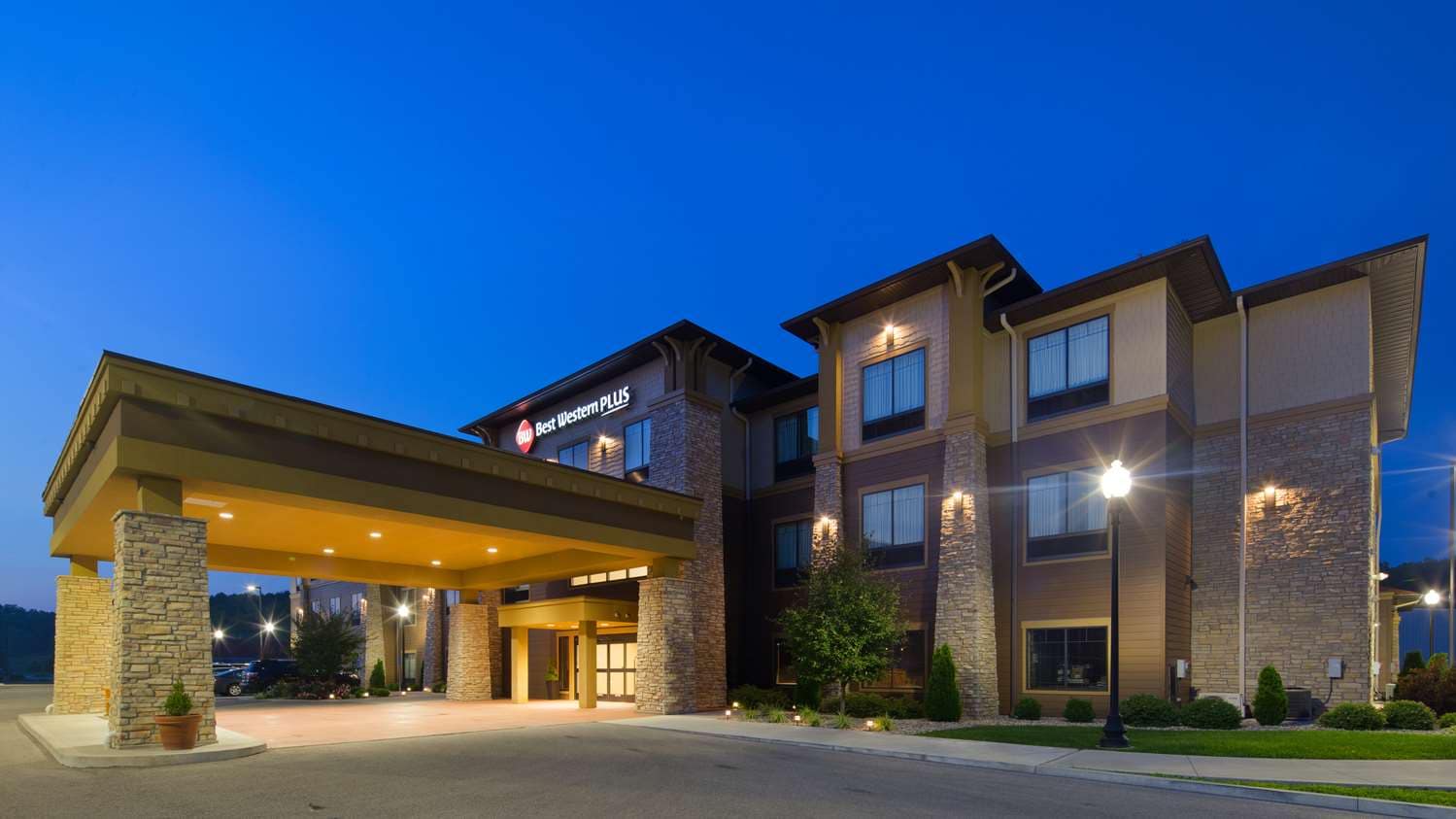 Best Western Plus
613 S. Arnold F. Habig Blvd.
French Lick, Ind. 47432
812-936-0520
(14 miles from conference location)
Comfort Suites
9530 W. IN 56
French Lick, Ind. 47432
623-207-7449
(15 miles from conference location)
Spring Mill State Park
3333 St. Rd. 60 East
Mitchell, Ind. 47446
812-849-3534
(14 miles from conference location)
Lodging Options near Elizabeth
Hampton Inn
4830 Castleton Way
Castle Rock, CO 80109
303-660-9800
(21 miles from conference location)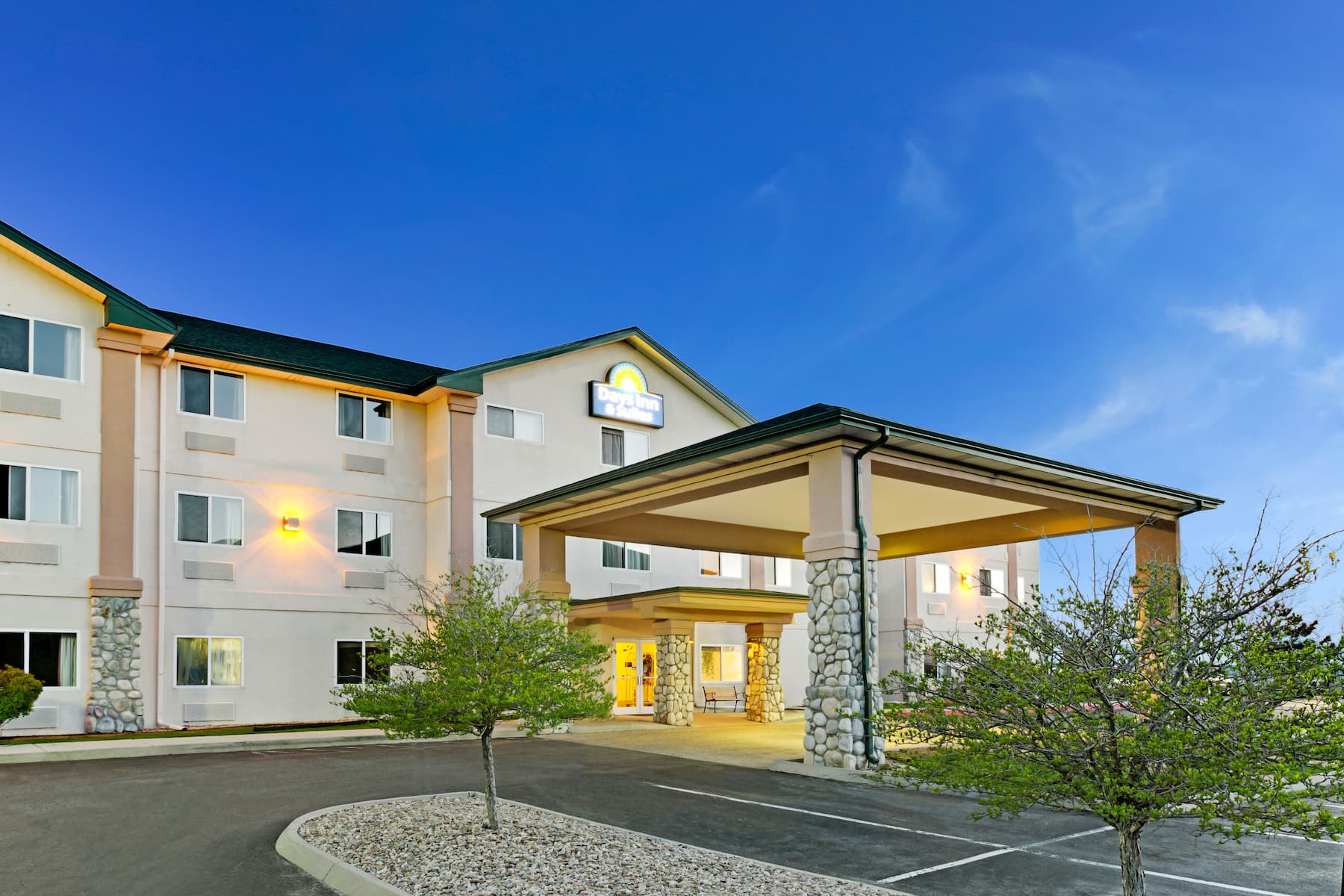 Days Inn & Suites
4691 Castleton Way
Castle Rock, CO 80109
303-814-5825
(21 miles from conference location)
Casey's RV Hideaway
4189 CO-86
Elizabeth, CO 80107
720-215-7650
(2 miles from conference location)
Registration is full!  Fill out the form below to be added to the waiting list.